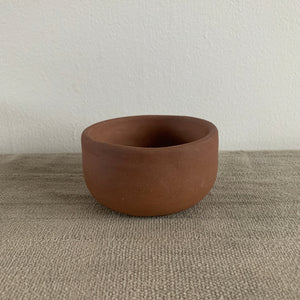 This planter is a fully functional sample.
A small hand built planter in a raw tan stoneware clay body. Includes a drainage hole.
Measures approx. 4.25" wide x 2.5" tall - the perfect home for your small shallow root plant friend!
Notes
Every piece is made by hand, slight variations from the photos are to be expected :)
Use caution when moving this pot on your tabletop, as the raw clay bottom could leave scratches if it is pushed along a porous surface.
All glazes are fired to completion.